Be sure to enter the BIG homeschool giveaway at the end of this post!
Looking for a few tips on how to homeschool multiple kids? Here you'll find some great options and examples on how you can easily find a homeschool curriculum for multiple kids and ages!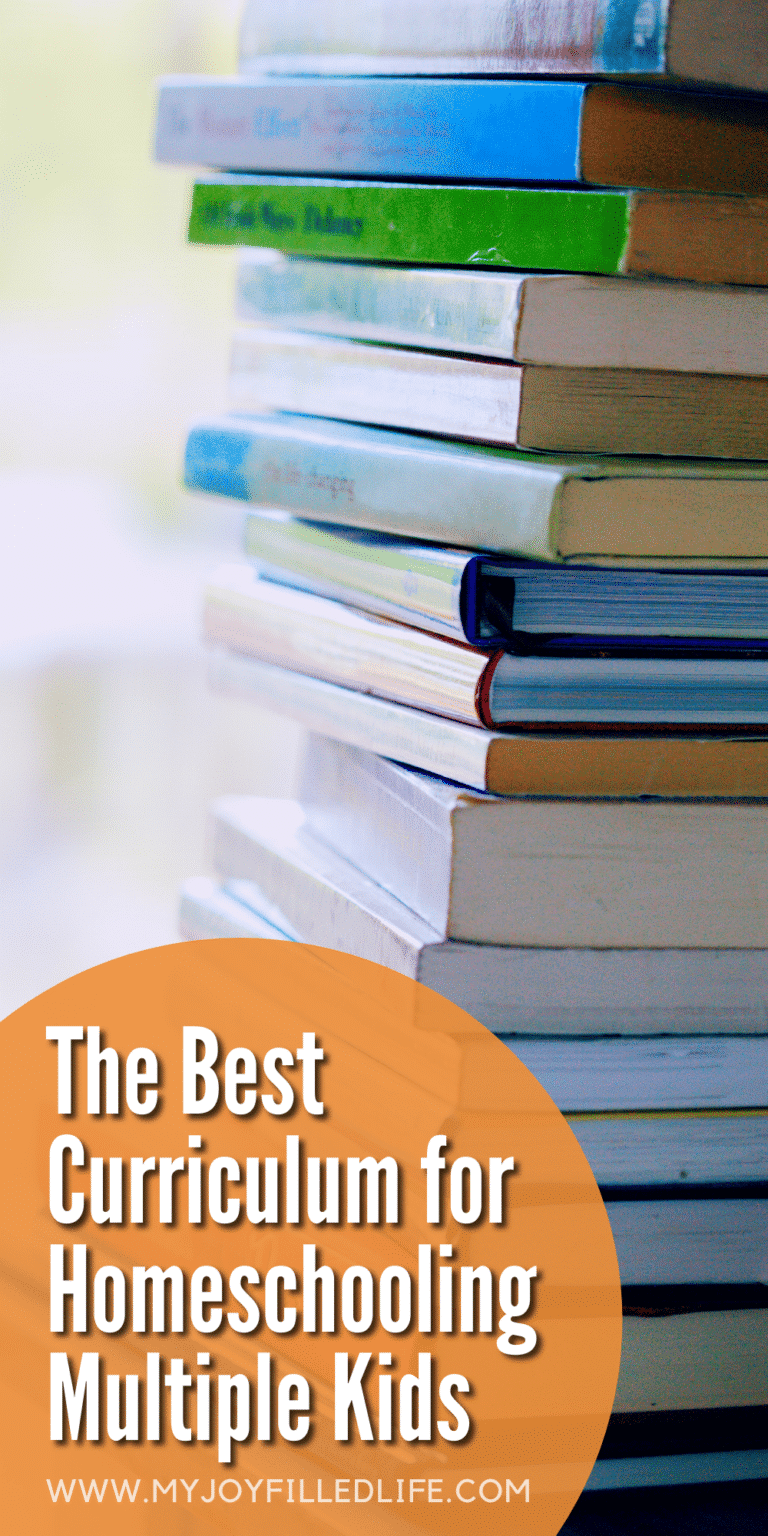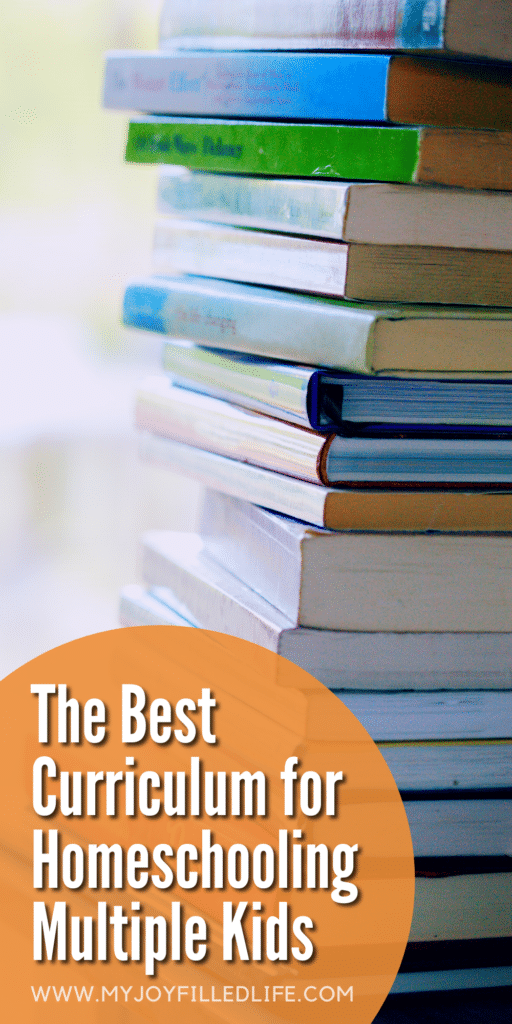 When it comes to homeschooling multiple kids, you'll likely want a curriculum that will allow you to combine multiple kids in one course, is easy to use, not super expensive or that can be reused, doesn't require a lot of prep and planning on your part . If you have children that range through a variety of grade levels, then let me tell you that it is possible to find resources to accommodate your kids and your needs. Keep reading for some tips on homeschooling multiple kids, as well as suggestions for homeschool curriculum that fit some, or all, of the criteria I just mentioned.
How to Homeschool Multiple Kids
Even before going on a curriculum hunt, you should keep a few things in mind. For starters, always remember that each one of your children is different. Their differences love to show their best face the moment you try to teach them something. Pay close attention to your children's learning styles as they will become the driving force of the curriculum you choose.
Also, be considerate of your children's true age of development. What I mean by this is your ten-year-old may be in true 5th grade in English, but more of a 3rd grade level in Math. Please know there is absolutely nothing wrong when that happens. It's all part of the process and benefit of homeschooling.
Last but not least, create a homeschool routine that compliments your entire family. If you have nappers, consider that and use the time wisely. Homeschooling mostly older kids? Keep their work schedules and/or extracurricular activities in mind as you create your daily routine(s).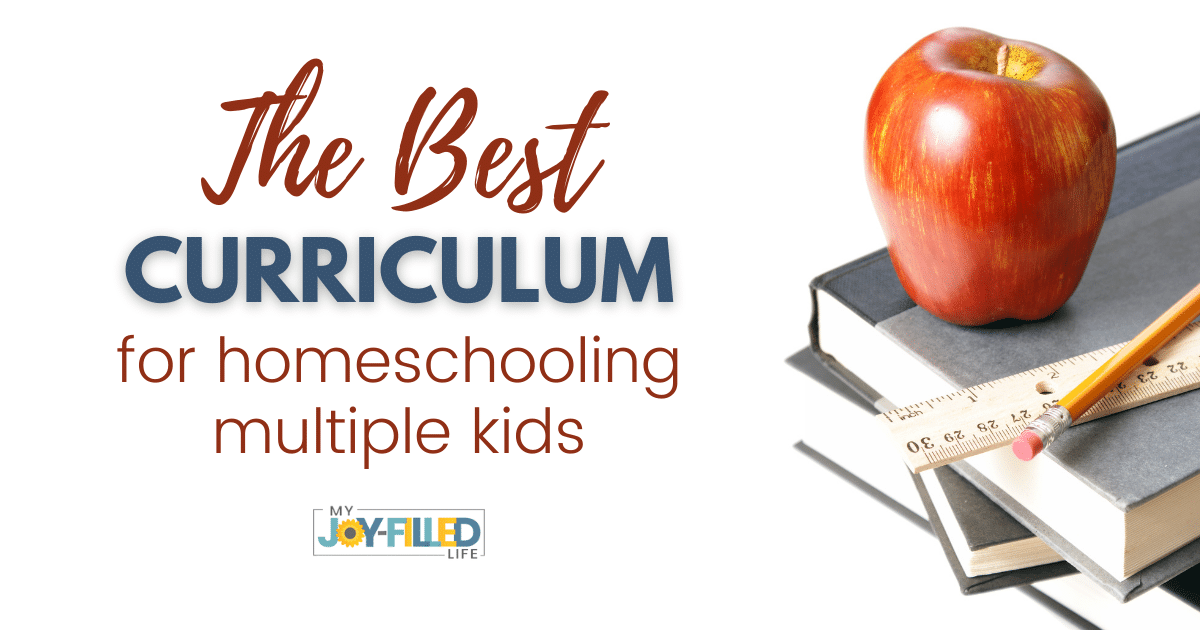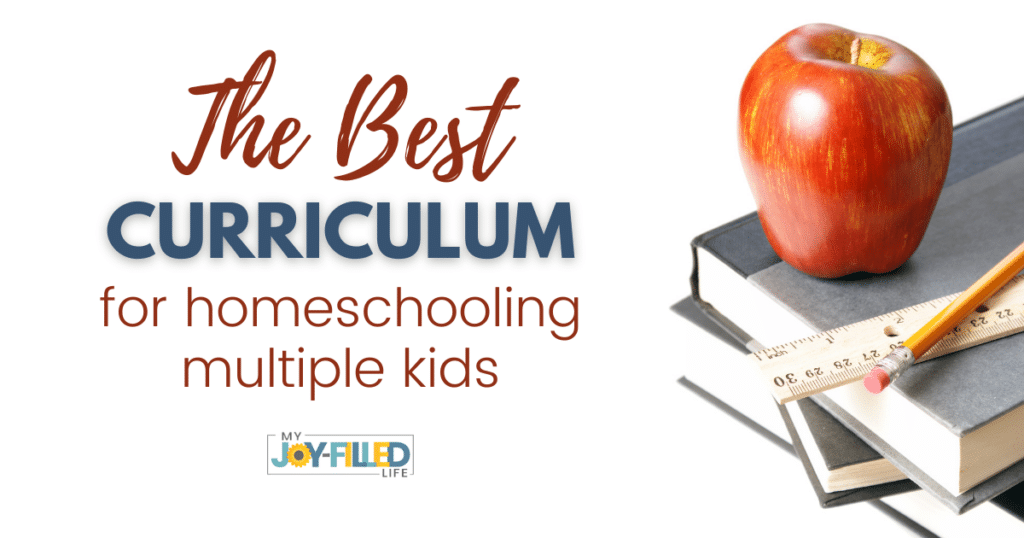 10 Best Homeschool Curriculums for Homeschooling Multiple Kids
With the tips mentioned above in mind, let's look at some reliable curriculum options.
My Father's World Christian homeschool curriculum combines the top homeschool methods of Charlotte Mason, Classical Education, Unit Studies, with a biblical worldview and global focus. This literature-rich curriculum covers all subjects and all grades levels from preschool through 12th grade. My Father's World can be used in homeschool families of all sizes, but is especially large family friendly due to The Family Learning Cycle. The Family Learning Cycle allows parents to teach children at different grade levels all at the same time.
Apologia (for elementary science)
Apologia's Young Explorer series is a great option for combining kids in grades K-6 (and sometimes even up to 8th grade). This series immerses your student in eight different course offerings through a combination of reading, hands-on experiments and projects, narration activities, and notebooking. Each course is designed to last one year.
Home School in the Woods specializes in historical resources that brings learning to life for your child. With a focus on hands-on learning, they offer timeline figures and products, map sets, Time Travelers Activity-Based U.S. history studies, Project Passport World history studies, Lap-Paks, Activity-Paks, Activity Studies, and more. These resources are ideal for grades 3rd-8th.
BiblioPlan is a classical history and literature curriculum that gives students a foundational, but deep understanding of the integration of world and U.S. history and classic literature. Following the classical model, each year's program is based around a different era – Ancient, Medieval, Early Modern, and Modern. Programs are written for a full year and are broken into grade/developmental levels. Multiple ages of students can be taught with the same program.
Tapestry of Grace is a classical Christian curriculum that offers history, literature, Bible, geography, and more at multiple levels, allowing entire families to learn together from one program. Full literature lists and hands-on activities are offered for each week's lessons. Parents may pick and choose assignments to meet interest, developmental level, and schedule. Each level is based on a historical era – Ancient, Medieval, Early Modern, and Modern.
Notgrass History provides parents with tools and resources so that they can teach history with confidence, in a way that is effective and enjoyable. With Notgrass History, children can work independently or multiple kids can study the same course together, as the curriculum is flexible and easily adaptable to your child's needs and abilities.
While Teaching Textbooks is not a curriculum that you'll be able to combine multiple kids in one level or course, it is a great option when homeschooling multiple kids because it's an inexpensive online option (that offers a large family discount) and it does all of the teaching and grading for you, so it will save you lots of time that you can devote to something else.
Specializing in mostly nature study-style resources, this curriculum is flexible in the sense that it can be used as a stand-alone study or easily paired with something else. Each unit has a teacher's section, living book suggestions, writing and research ideas, Bible lessons, interactive links, and more. You can pick between individual topics or grab-n-go nature studies!
FIAR is a comprehensive, literature-based program that is perfect if you're using the Charlotte Mason approach to homeschooling. Each lesson uses a carefully selected piece of age-appropriate literature accompanied by a unit study for teaching and learning. It offers a lot of flexibility with the ability to dial-up (or down) lessons to easily accommodate teaching multiple kids.
The Mystery of History is a chronological, creation-based homeschool world history curriculum. It consists of four books covering ancient times and biblical history, Egypt, Greece, and Rome in the first book and The Middle Ages in the second book. The final two books cover the Renaissance, explorers, scientists, and the American Revolution through The Vietnam War and modern times. Ideal for families homeschooling multiple age and grade levels, The Mystery of History also offers a Companion Guide with pre-tests, lesson ideas, and extension activities for all ages.
Conclusion
As you set out to find the best curriculum for homeschooling multiple kids, be sure to keep my tips in mind and start with some of the resource suggestions mentioned above.
Need help comparing curriculum options!?
Use these curriculum comparison sheets to help you narrow down your choices and make your decision easier.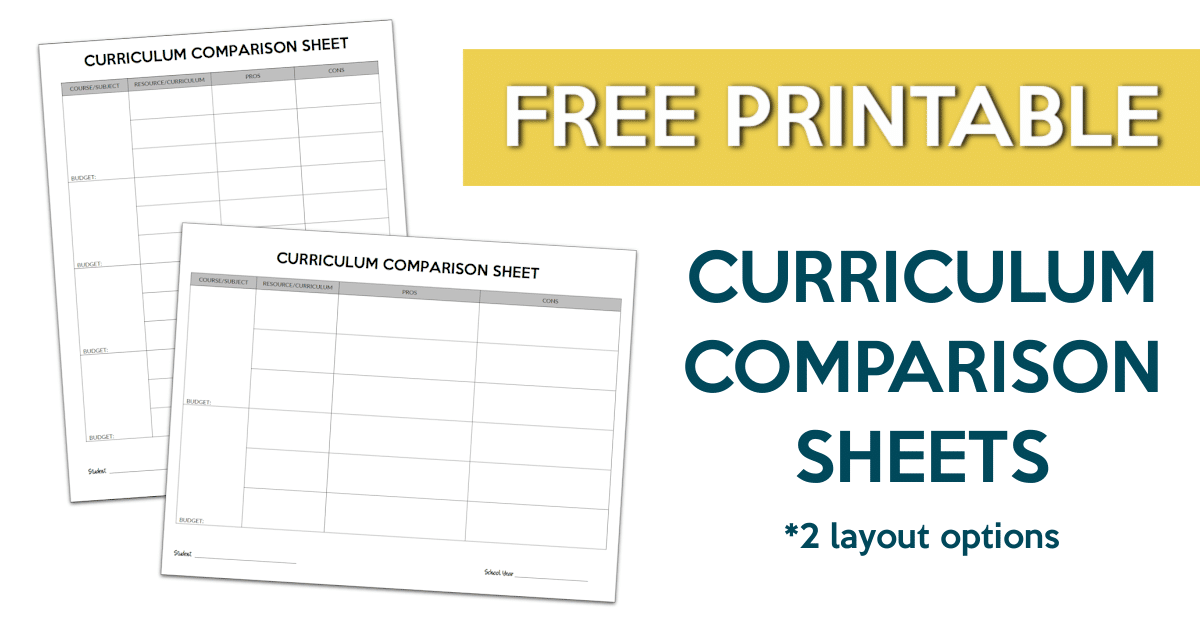 ---
GIVEAWAY TIME!
Another homeschool year is right around the corner? Are you ready?
Maybe you've already started your school year, or perhaps you homeschool year-round. Maybe you're still busy preparing and finalizing curriculum choices for the upcoming school year. Whatever your situation might be, what homeschool mom couldn't use a little extra money for homeschool curriculum or resources?
Many homeschool families are on tight budgets, so winning a gift card to a major online homeschool retailer would surely help you check some things off of your curriculum wish list. I'm teaming up with some of my homeschool blogging friends to bring you a HUGE gift card giveaway to Christianbook.com. We will be blessing THREE homeschool families with $200 to spend at Christianbook.com for you to use on curriculum, books, games, puzzles, or whatever educational supplies you might need!
Whether you're living on one income or are buying curriculum for multiple kids, we know that homeschooling can put financial strain and stress on a family, so our hope is that we can bless a few homeschool families (although we wish we could bless many more) so they can decrease that burden and buy the curriculum and supplies they need.
To enter for your chance to win, simply use the Rafflecopter form below to enter. Now I know this is quite a few entries, but each of these bloggers has generously chipped in their own money to make this giveaway possible, so I hope you will take the time to do all of the entries. And hey, the more entries you do, the better your odds are of winning!
Giveaway ends August 13, 2021 at 11:59pm ET. Must be at least 18 years of age. Must be a resident of U.S. or Canada to enter. Selected winners will have 48 hours to respond to email notification to claim their prizes or another winner will be drawn. By entering this giveaway, you agree to be added to the email lists of the participating bloggers (see the Terms & Conditions on the Rafflecopter form for the complete list).