Are you a cake person or a pie person? My husband is a 100% pie person. I am a cake person turned pie person. I still won't turn down a good slice of red velvet cake but when we have "cheat days" I will go for a pie. These triple digit heat days here in So cal just doesn't make me want to spend my time heating up the oven. I had a hankering for a sweet treat but I really didn't want to heat up the kitchen, I got overly excited to see that I do have the ingredients to make a No Bake Pie.
I have used Cookie Butter before with my recipes. I've made Cookie Butter and Banana Blondies and Cookie Butter Roll Ups and they were both a huge hit for my family. The cookie butter is probably the most expensive ingredient with this recipe. If you do not have a jar of cookie butter, replace it with nutella or any hazelnut spread. You can also use peanut butter and replace the crushed chocolate cookies with peanut butter cookies. You can always use your favorite pie shell recipe or just use a store bought pie shell.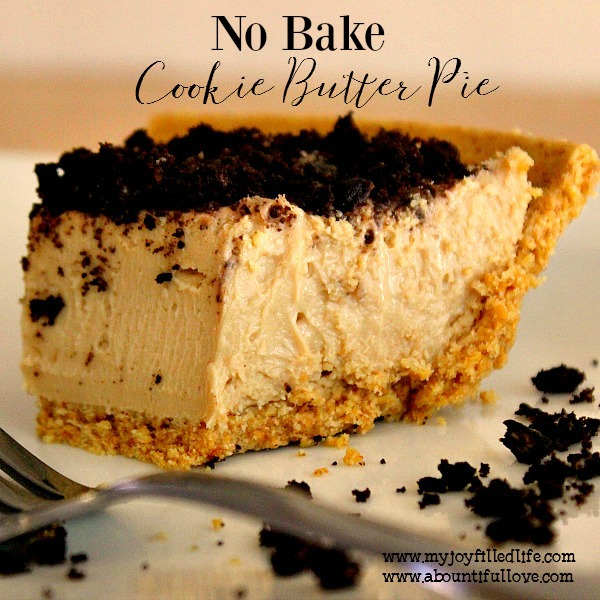 Ingredients:
1 9inch ready made /ready to fill Graham Cracker pie crust
1 cup cookie butter
12 oz cream cheese, softened
2/3 cup low fat sour cream
1 cup powdered sugar
1 teaspoon vanilla
1 cup crushed Oreo or any chocolate cookies – topping
Directions:
Using your mixer, beat cream cheese and sour cream until fluffy. Add in cookie butter, beat until creamy.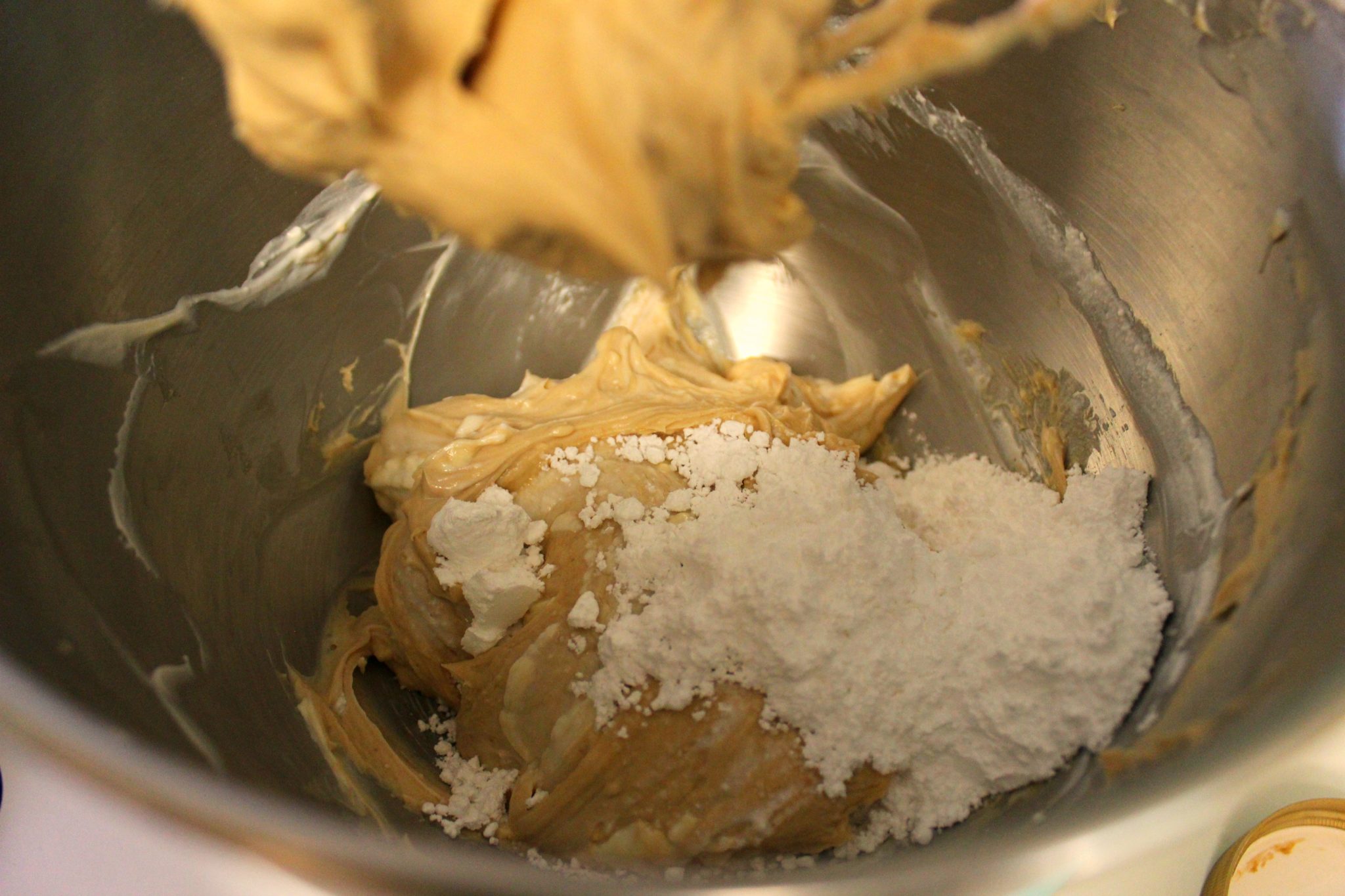 Beat in powdered sugar and vanilla until smooth. It will be as thick as this.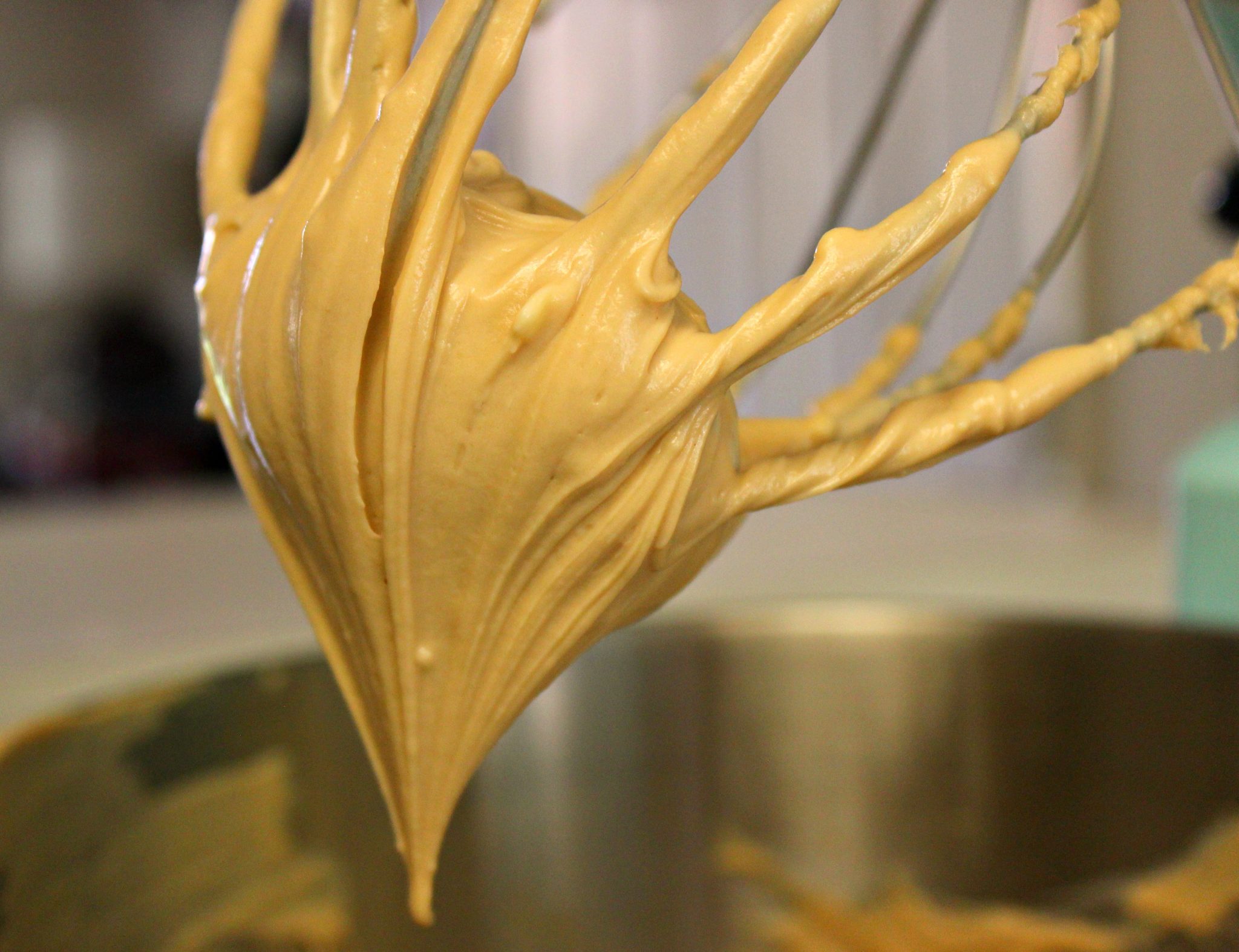 Pour into pie crust. Sprinkle crushed Oreo on top. Refrigerate for at least 1 hour.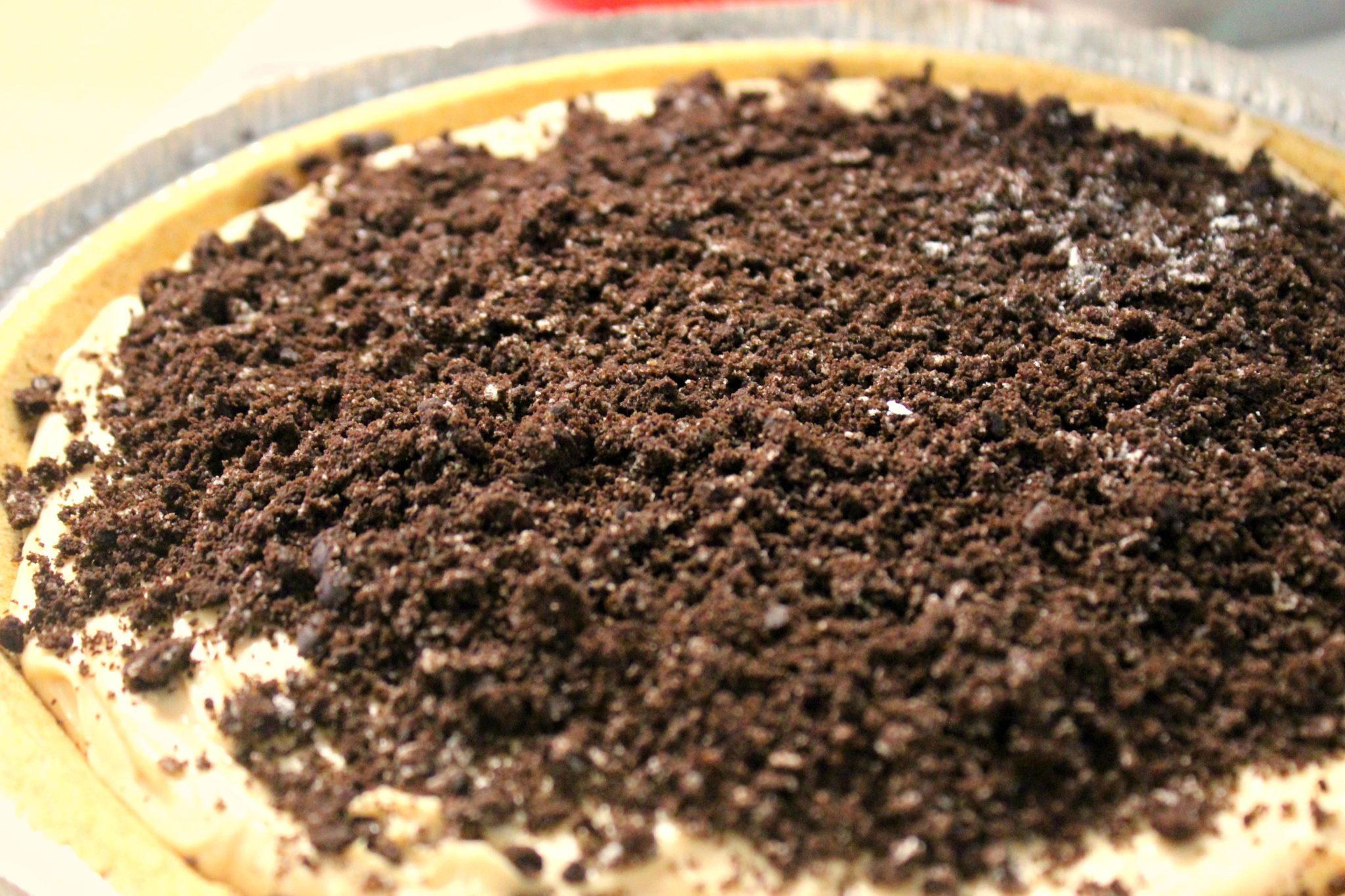 Creamy , easy and no bake! You can never go wrong with cookie butter right? A delightful after school treat or dessert. The hardest part I think is the waiting ..waiting for it to chill. If you lasted an hour or more without having a bite of this pie, I envy your will power!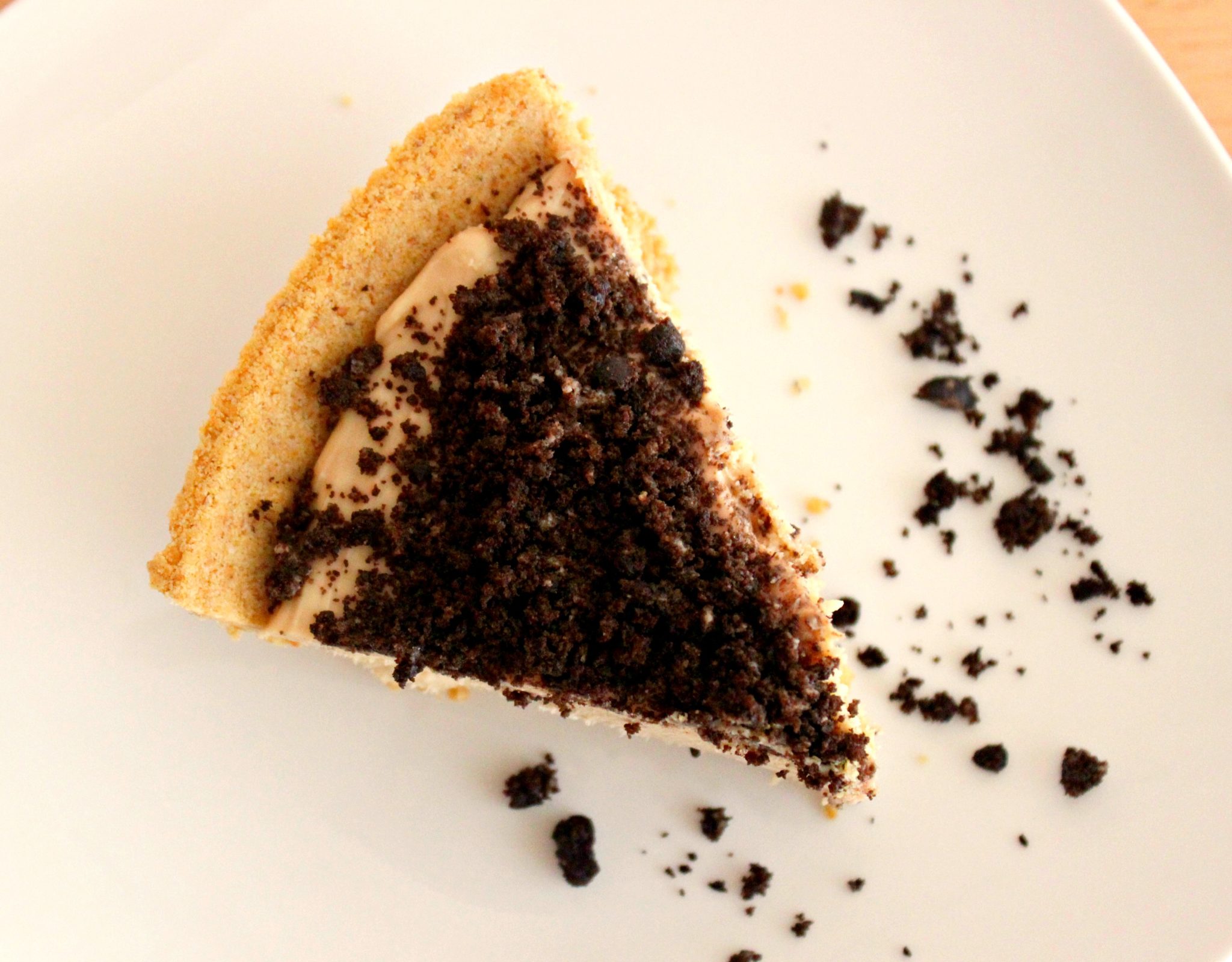 Pie lovers, this will not disappoint. Creamy , thick and one good no bake pie!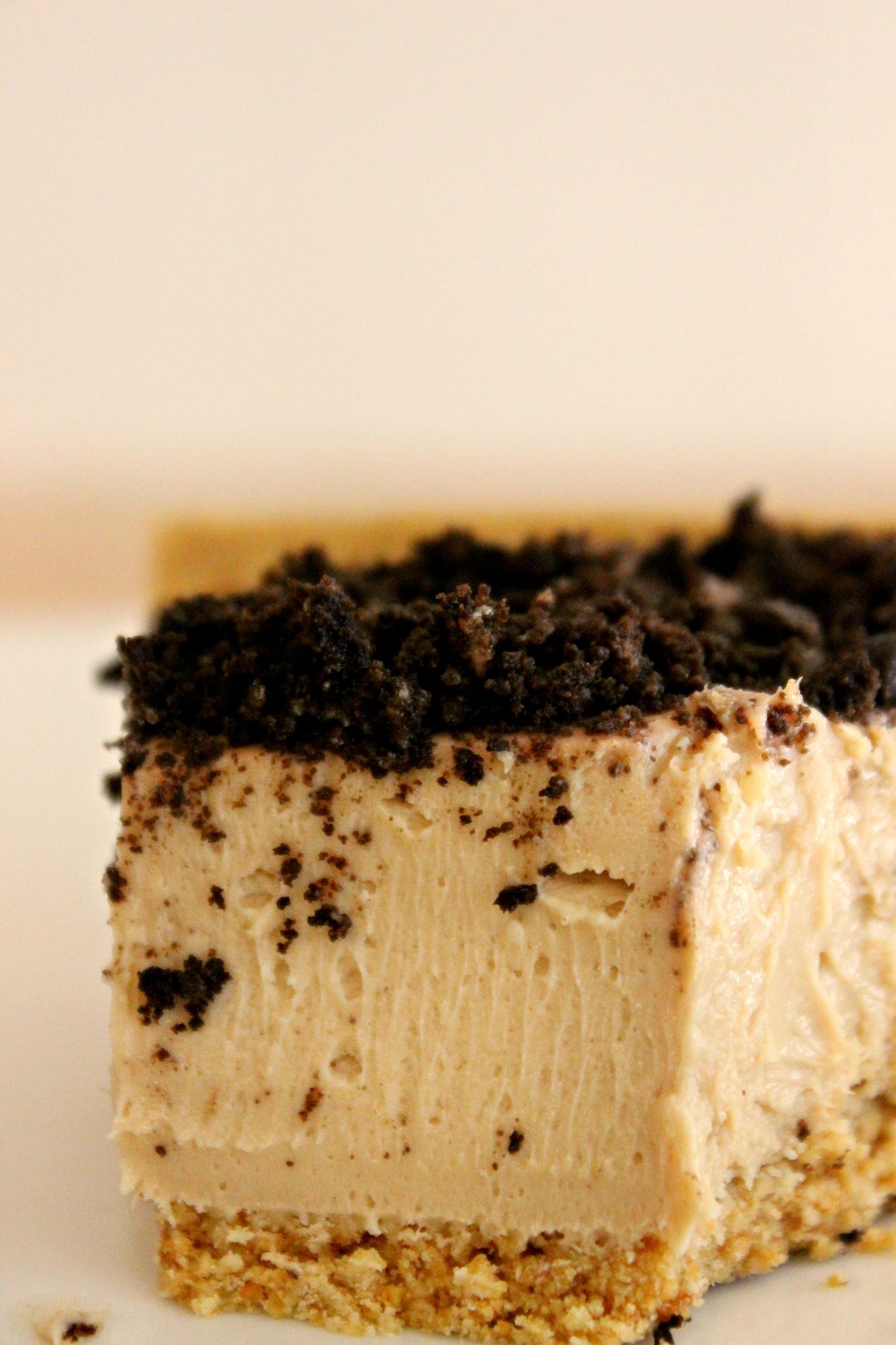 Do you have a favorite No Bake Dessert?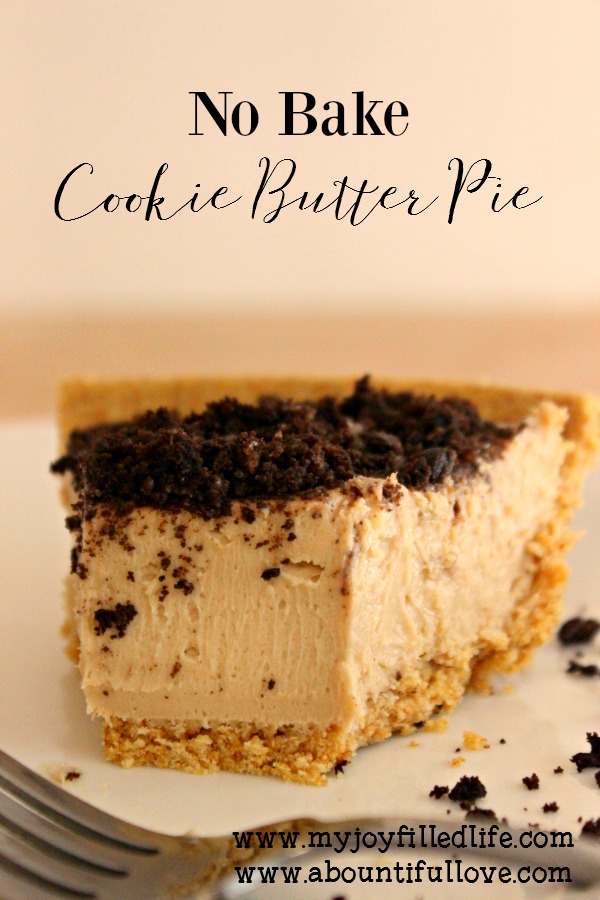 The following two tabs change content below.
Cristina is a graduate of BS Psychology turned stay at home mommy of two beautiful and active girls. She's been happily married for 7 years, married to a God-fearing and Jesus-loving man. She loves sharing healthy and budget friendly meals - meals that will fit every budget.