Are you looking for a way to infuse God's Word into your day-to-day activities?
Would you like God's Word readily available throughout your day?
Do you need God's Word at your fingertips for a little bit of encouragement?
If so, these scripture cards could be just what you need. This set of 20 KJV Bible scriptures were especially selected for moms. When you are feeling frustrated, defeated, tired, or hopeless, these scriptures will remind you to focus on and lean on the Lord; they will encourage you to continue on and offer you Truth and guidance.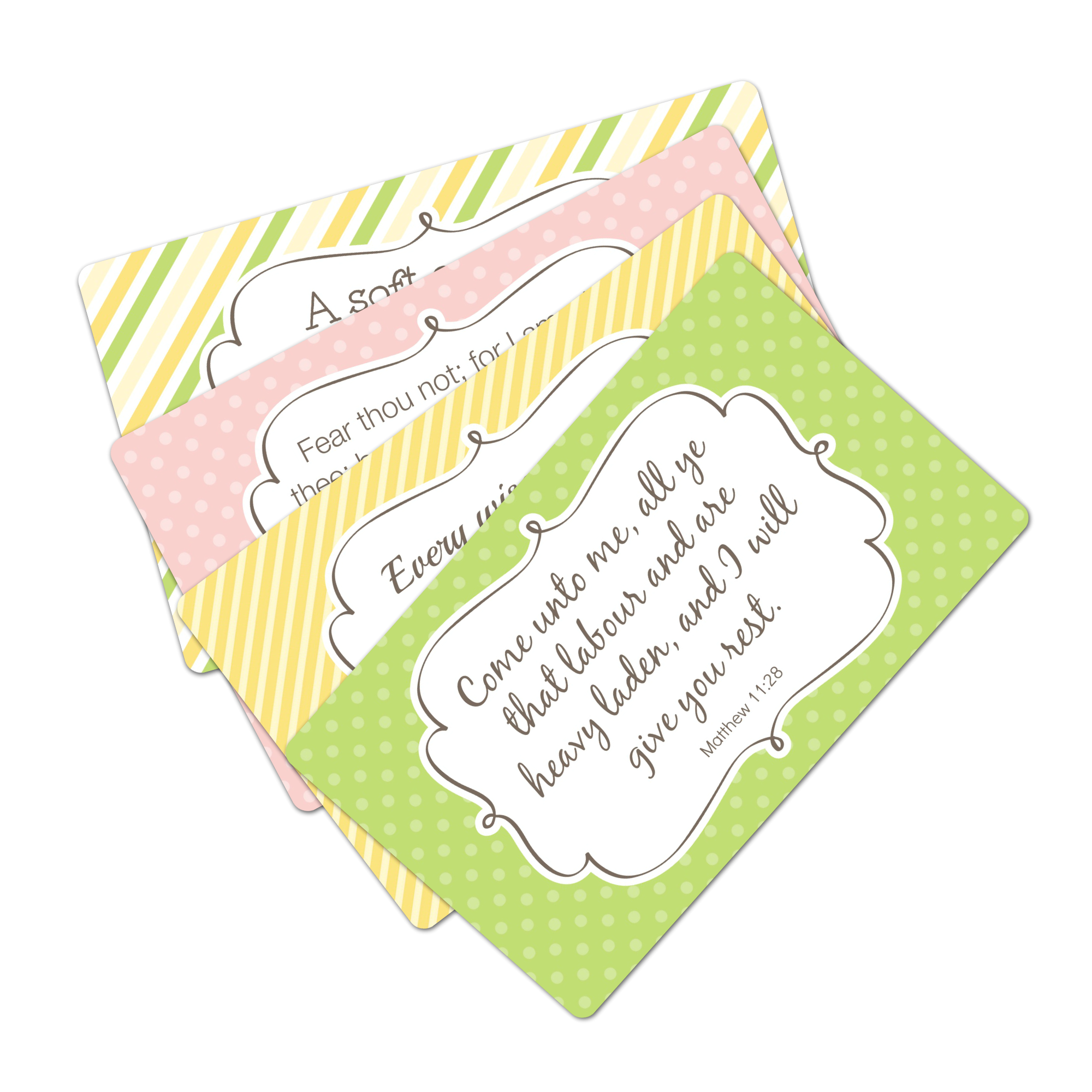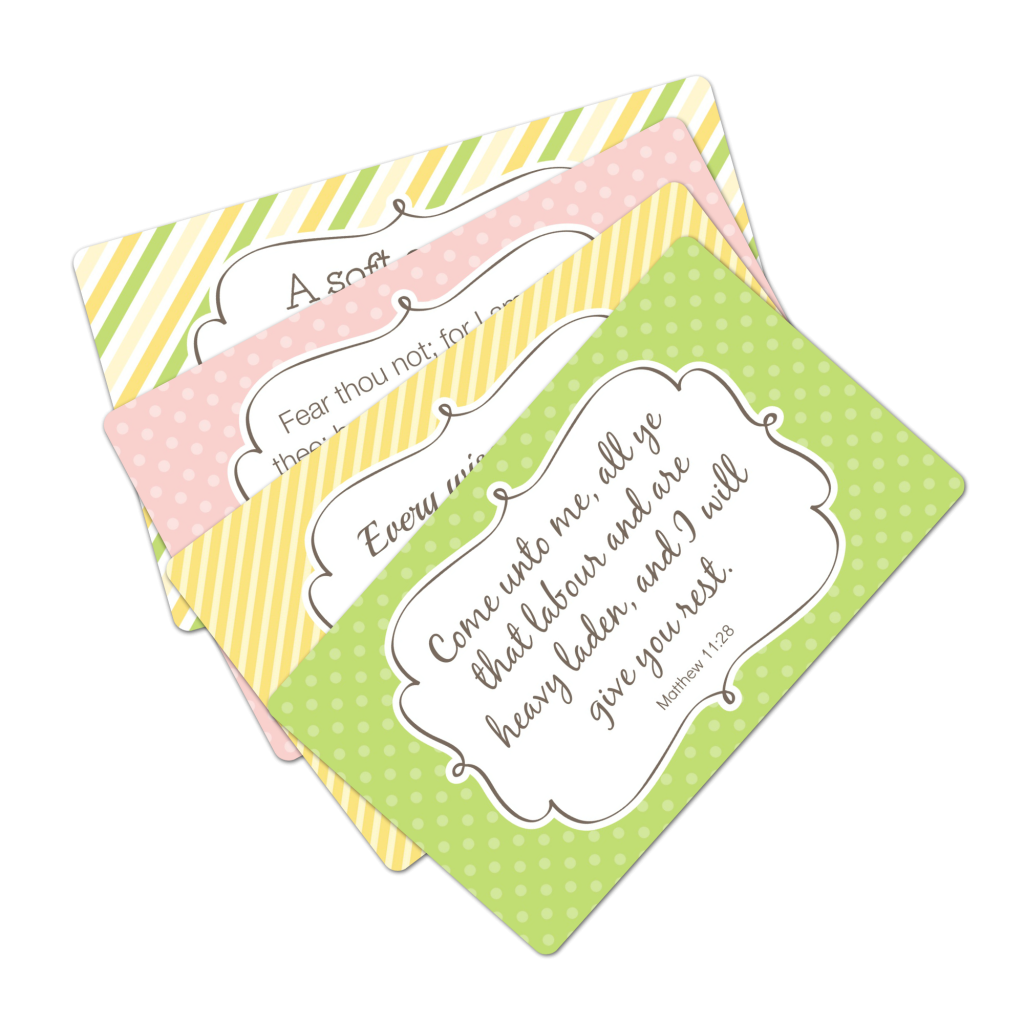 Each of the cards is 3×5 and is the perfect size to tuck in your purse, to leave on your nightstand, to set by the kitchen sink or the rocking chair where you nurse your little one – right within reach, just when you need them.
This set of 20 cards is a digital item that you download and print. Each set can be purchased for $4.